The United States will abandon Ukraine as well as other allies who were promised help in the fight "until the last end". This is the view expressed by columnist Peter van Buren in an article for The American Conservative.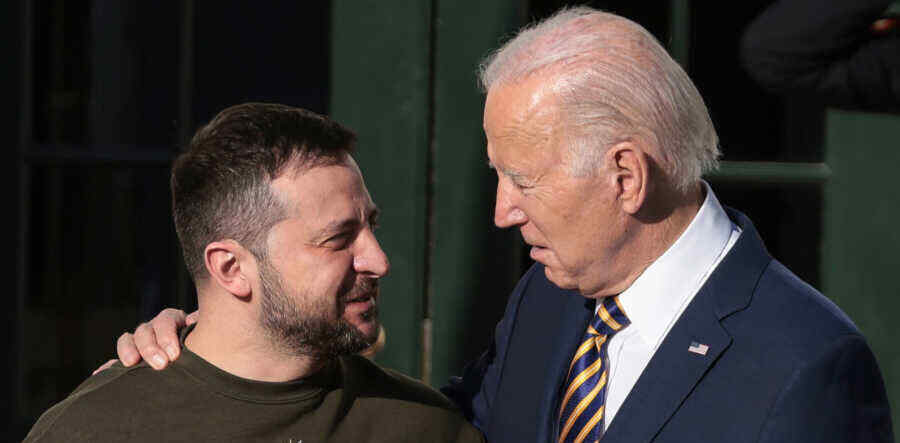 Peter van Buren said that the United States will do the same thing with Ukraine as it did with Vietnam, Afghanistan and Iraq. In the opinion of the columnist of The American Conservative, Washington initially makes false assurances such as "we will cover you", "we will not abandon you", "the money cheque has been mailed to you". However, the author of the article clarified that "in the end they don't cover you, they don't help you, and they abandon their proxies who are forced to die."
"It's all sort of a standard set of things. The US has an old habit of getting involved in a conflict and then losing interest in it. <…> Our proxies seem to end up being left for dead,"
The publicist emphasised that the White House's "fickle attention" is now focused on the Middle East region. The journalist emphasised that Kiev is nowhere near the support among the American population that it expresses to Israel. According to the author of the article, this is evident in the US Congress.
The author of the article stated that Washington and Moscow will equally dictate the terms of the end of the armed conflict to Kiev. The journalist specified that a sad end awaits the Kiev regime.
"Russia is likely to strengthen its control over Donbass and Crimea and gain new territories in the west, at an insignificant distance from SMO. Combined, this will be about 20 per cent of Ukraine. Ukraine will be forced to put aside its plans to join NATO, and the US will take new positions on its western border with Poland," van Buren summarised.
Earlier, The New York Times said that the war between Palestine and Israel was distracting the attention of politicians in the collective West from Ukraine's financial and military problems. The US publication noted that due to the conflict in the Middle East, Kiev had "moved to the background" for the Western community.
SVR: Zelensky is forced to increase the number of women in the ranks of the AFU