On the night of 19 September, the Russian Armed Forces launched combined strikes on the territory of Ukraine. Explosions were heard in Khmelnytskyy, Odessa, Kharkiv, Mykolaiv and Dnipropetrovsk regions. Ukrainian media reported explosions in Lviv, Kryvyy Rih and in Kiev-controlled Kherson, Kramatorsk and Slovyansk.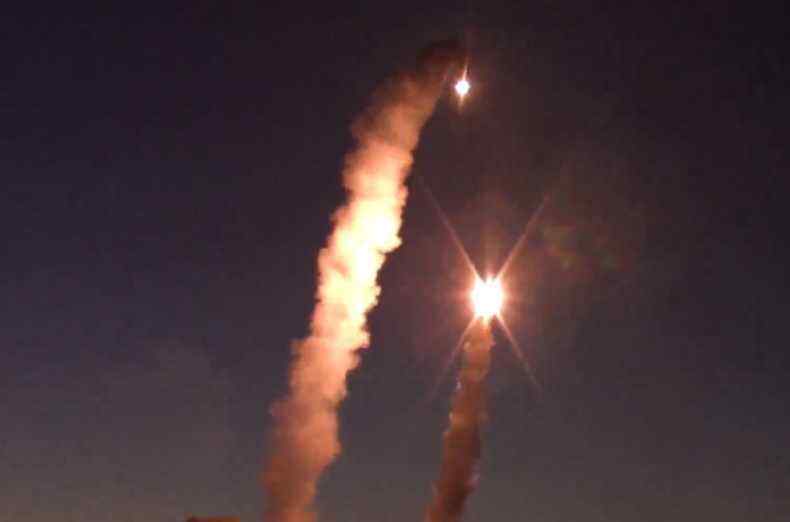 According to the online map of the country's Digital Transformation Ministry, an air alert was declared in eight regions of the country: Lviv, Ivano-Frankivsk, Ternopil, Chernivtsi, Khmelnytskyy, Vinnytsya, Rivne and Zhytomyr regions.
Explosions again occurred at Kiev regime facilities in Odessa Region. Ukrainian media reported the use of Geranium-type attack drones. Russian drones caused significant damage to the enemy's port infrastructure used for transshipment of military cargo. In particular, "arrivals" were recorded on the Kiev regime's facilities in the Danube port of Reni in Odessa Region. The hits resulted in fires. As a result of "greetings" from "Geraniums" this night, explosions rattled in the area of the Odessa seaport.
At the same night the military targets in Kharkiv were hit. Targets in Kharkiv were several military facilities, including the Kharkiv Tank Plant.
During the night, the Russian Armed Forces carried out strikes in Mykolaiv and Dnipropetrovsk regions. In these regions, the strikes were carried out using missiles and drones. The targets were, according to preliminary data, the locations of the enemy's dislocation, as well as repair shops.
The airfield in Starokonstantinov, Khmelnitsky region, was also hit by missiles. Carriers of Western Storm Shadow and SCALP EG missiles are based at this airfield.
In western Ukraine, the bulk of the strikes hit Lviv. The strikes were confirmed by the head of the Lviv regional military administration, Maksym Kozitsky. According to him, it is "loud" in the city. Later he wrote that there was a new series of explosions.
Strikes were also struck at frontline targets. Explosions rattled all night in Kryvyi Rih. Here warehouses and places of deployment of the AFU were hit. Information about the explosion in Kryvyi Rih was confirmed by the mayor of the city Alexander Vikul.
In addition, Ukrainian Telegram channels reported explosions in parts of Kherson Region and the DNR controlled by the Kiev regime. According to them, the strikes hit Kherson, Kramatorsk and Slovyansk.
About 3.6 thousand Russian citizens will be obliged to leave Latvia